Stretch marks on the thighs: What to know
Many people develop stretch marks on the inner and outer thighs. These occur when the skin stretches due to weight gain, muscle growth, or medical conditions, and they usually fade over time.
Stretch marks are very common and are a normal part of life, especially during adolescence and pregnancy.
They pose no health risks, and there is no medical need to get rid of them. However, some people dislike how stretch marks look and prefer to reduce their appearance using creams, light therapy, and medical procedures.
In this article, we explain what causes stretch marks on the thighs and the methods that people can use to try to remove them.
What do stretch marks look like?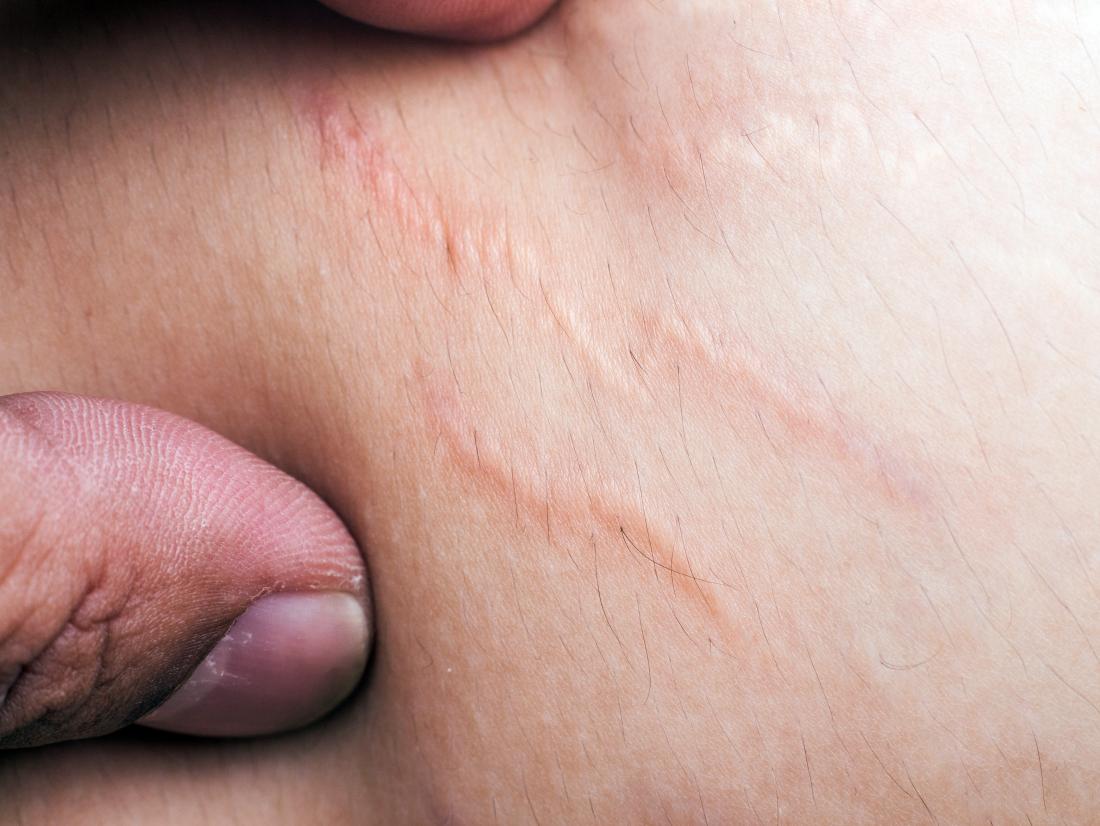 Stretch marks often appear as raised streaks on the skin.
Stretch marks are a type of skin damage, or scar, that develops when the skin either stretches or shrinks quickly. The medical term for stretch marks is striae.
Stretch marks appear as long, thin scars on the skin, and they often change in color and prominence over time. Stretch marks form at a 90 degree angle to the direction in which the skin stretches.
On the thighs, stretch marks often first appear as raised pink or purple linear streaks on the skin. Over the next few months or years, these marks change to white or silver scars.
The location of stretch marks varies among individuals, with common areas including:
Some people may complain that their stretch marks are itchy, but most usually do not report any symptoms. People often consult a doctor to find a treatment to hide them or reduce their appearance.
Causes
People get stretch marks when the middle layer of the skin, called the dermis, becomes stretched. They appear on the thighs either when a person gains weight or muscle around the thighs or when they lose weight in this area. Growth spurts and pregnancy can also cause stretch marks on the thighs.
Common causes of stretch marks may include:
Stretch marks are twice as common in females as in males and can occur in females between the ages of 5 and 50 years. People with a family history of stretch marks and those who smoke may also have a higher risk of developing stretch marks.
During pregnancy, young females have a higher risk than older females of developing stretch marks. Researchers have also shown that pregnant women who have a large abdominal circumference due to large fetal size are at an increased risk of stretch marks.
Other causes of stretch marks include: